VERBATIM BATTERY(PK=4)AAA RECHARGABLE 3A 950mAh 1,2V HR03
Brand: Verbatim.
Product Code:

85-VER-049514

Availability:

Out Of Stock - Expected in 7 days
Description
Verbatims Premium Rechargeable Batteries can be used in digital cameras, remote controls, and other devices. They are up to 5 times longer lasting than alkaline batteries in digital cameras*. These batteries are pre-charged, can be used straight out of the pack and will retain their charge (up to 80%) for up to 1 year.

Rechargeable batteries are environmentally friendly. Each NiMH battery equals 500-1000 alkaline batteries and recharging batteries means less waste.




*Performance may vary under operating conditions.
Product Details
Chemistry of Battery: NiMH
Voltage: 1.2V
Capacity: 950mAh series
Pack Size: 4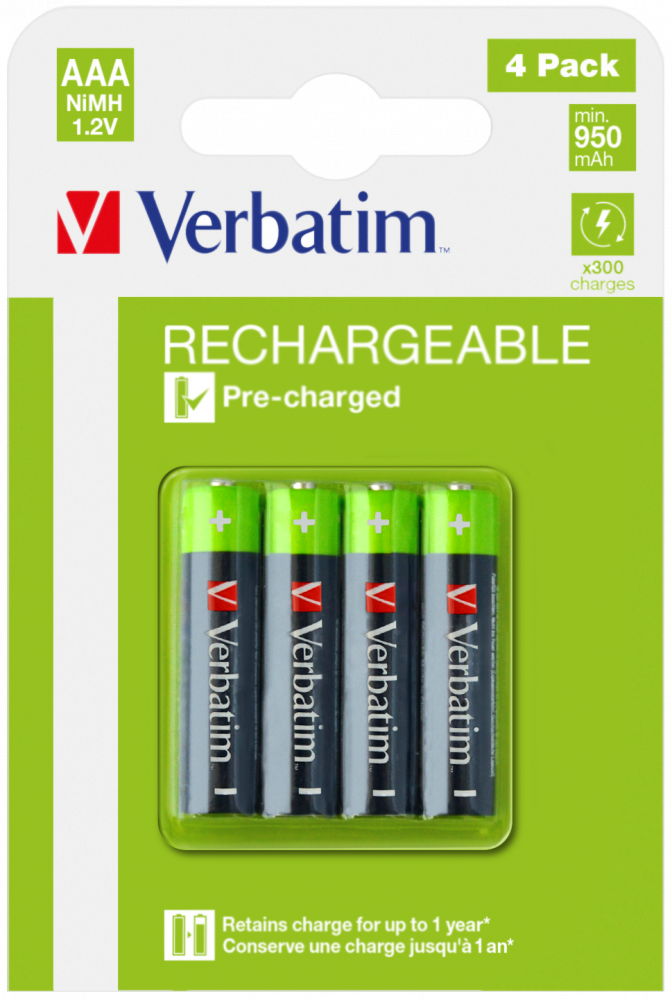 Reviews (0)